It doesn't take long for some of us to break our New Year's Resolution to hit the gym. We've got a closet full of clothes we feel bad in and we're sure the only solution is hours of workout that we've already given up.
But there's a simpler way to look better, younger and healthier in your clothes. And it's as simple as the wearing the right colors.
FASHION STYLING
For years, fashion styling consultants have resigned us to 4 choices of what "season" we belong in.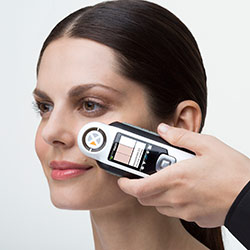 TECHNOLOGY
Technology has advanced to the point where cosmetics companies are digitally scanning skin to match makeup. Why can't we technologicallymatch our skin, eyes and hair to best suit our clothes too?
WhatAreMyColors.com does just that. For less than $8, you can get a customized report designed to help you make better decisions when purchasing clothes – and when pruning your closet.
[DISPLAY_ACURAX_ICONS]